Are you considering buying a dash camera but unsure what dash cam works with Apple CarPlay? Then, you have come to the right place.
In this article, you can read all about the best dash camera to purchase for your vehicle that will simultaneously be compatible with Apple CarPlay and your iPhone. So, let's begin.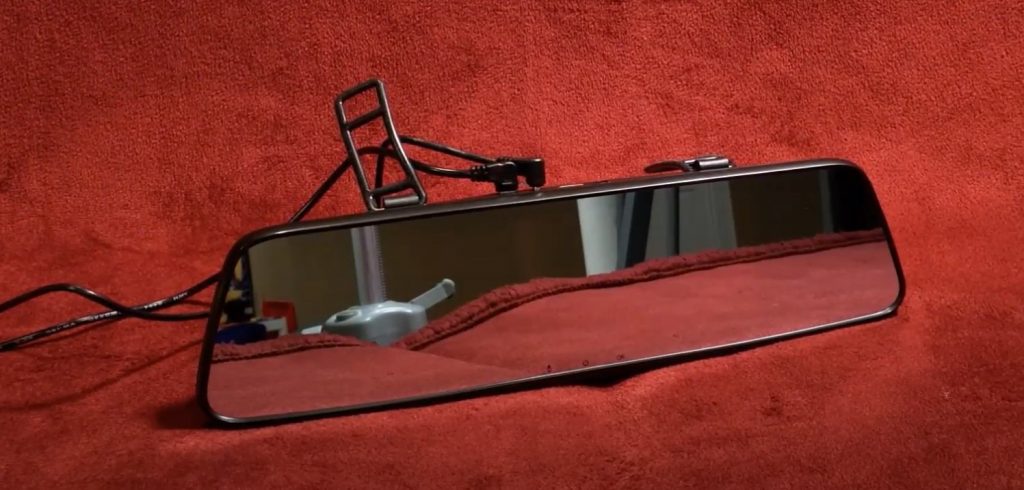 What Dash Cam Works With Apple CarPlay?
After thorough research, I have concluded that the ultimate winner is the Pruveeo 11" Mirror Dash Cam. As this dash camera has every feature that a possible user needs, and because it is compatible with Apple CarPlay, you can not go wrong buying it.
In the continuation of this article, you will be able to read more in-detail information regarding what makes the Pruveeo 11" Mirror Dash Cam special and the number one choice for every Apple user.
Read more: What Is the Best Dash Cam for Truckers?
Features of Pruveeo Mirror Dash Cam
After seeing the dash cam that works with Apple CarPlay, it is time to look at which features this dash camera offers and what makes it different from the others.
Display
The first and foremost thing I would like to mention regarding this dash camera is its display. Thanks to the 11" HD Touchscreen, you will feel as if you are looking at a television screen and not a camera display.
With the video quality of 1920 x 1080p, all the video footage the camera records will be clear and highly detailed to spot any irregularities while driving or while your vehicle is parked.
Compatible with Apple CarPlay
Because the entire point of this article was to find what dash cam works with Apple CarPlay, it is understandable that the Pruveeo dash cam is indeed compatible with Apple's handy feature.
Connecting your iPhone to this dash camera enables you to perform many tasks, including access map navigation, notifications, music, email, phone contacts, and more.
Also, by utilizing the Siri assistant feature, you can play music, make phone calls, and use navigation only by using voice commands, which is crucial for safe driving.
How to set up CarPlay
After purchasing and installing your dash cam into your vehicle, you will need to set up the CarPlay. To do that, you must follow the next steps:
First, you must start your vehicle and ensure Siri is on.
Then, connect your iPhone to the Pruveeo dash cam. You will have to make this option available on the dash cam and turn on the WiFi and Bluetooth on your iPhone.
After connecting the two devices, you can continue to set up and adjust your preferences on your Pruveeo dash camera.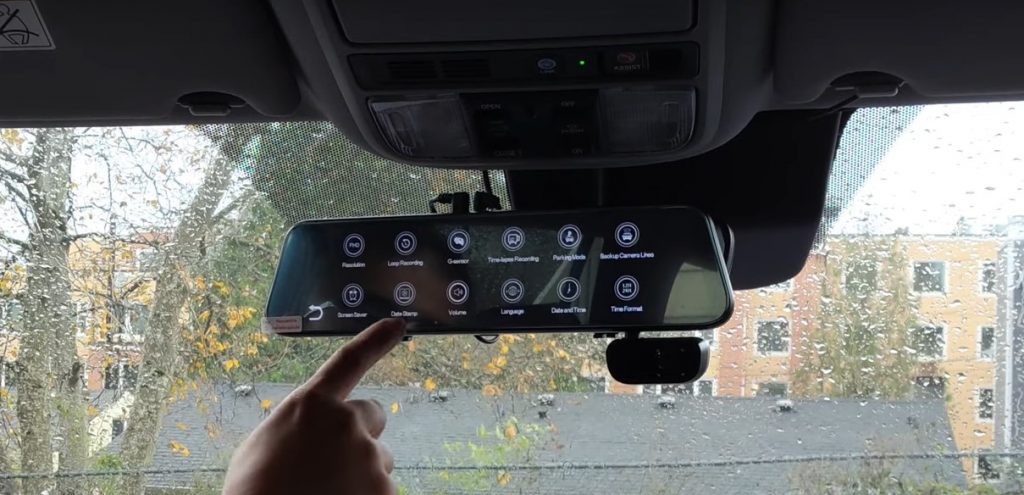 Sensors
The Pruveeo dash cam comes with incredibly accurate and high-performance CMOS sensors, both front and rear, with Sony IMX335 STARVIS Sensor.
These sensors enable cameras to capture decently clear pictures even in low-light settings and ambient, such as during night drives.
Night vision
Another additional and well-appreciated feature that the rear camera comes with is the night vision mode. Thanks to this mode, all drivers can have a clear view and park safely during nighttime.
Loop recording
The loop recording is also one of the most loved features of this dash camera. With this feature, you will not have to worry about the camera stopping recording when the memory is full.
Instead, if it comes to the point when the memory is full, the camera will automatically make more free space without you worrying that it will delete any important footage.
G-sensor
G-sensor is the most efficient tool during a potential collision because, with its help, the camera can accurately detect when a collision is about to happen.
After doing so, the Pruveeo dash cam wakes from its dominant mode and starts recording video during 24-hour monitoring.
Waterproof rear camera
Finally, the best for the last. With the waterproof feature of the rear camera, you can feel free and place it inside or outside the vehicle above the license plate.
Also, this camera is extremely durable and can withstand rain or high temperatures without damage.
Also read: What Is the Best Dash Cam for Semi Truck?
Conclusion
So, what dash cam works with Apple CarPlay? As I said, Pruveeo 11" Mirror Dash Cam is the ultimate winner!
You won't make a mistake if you try it!