Dash cams can be helpful in certain circumstances. Whether you have a dash camera for recreational purposes or to protect your car while not driving, this handy tool with its loop recording has become a favorite to thousands of people worldwide.
There are many reasons why you should know about dash cam's fantastic features, as it has helped many people in various unexpected situations.
But how does loop recording work on a dash cam? In this article, you can read everything you need to know about this much-loved revolutionary feature. So, let's begin!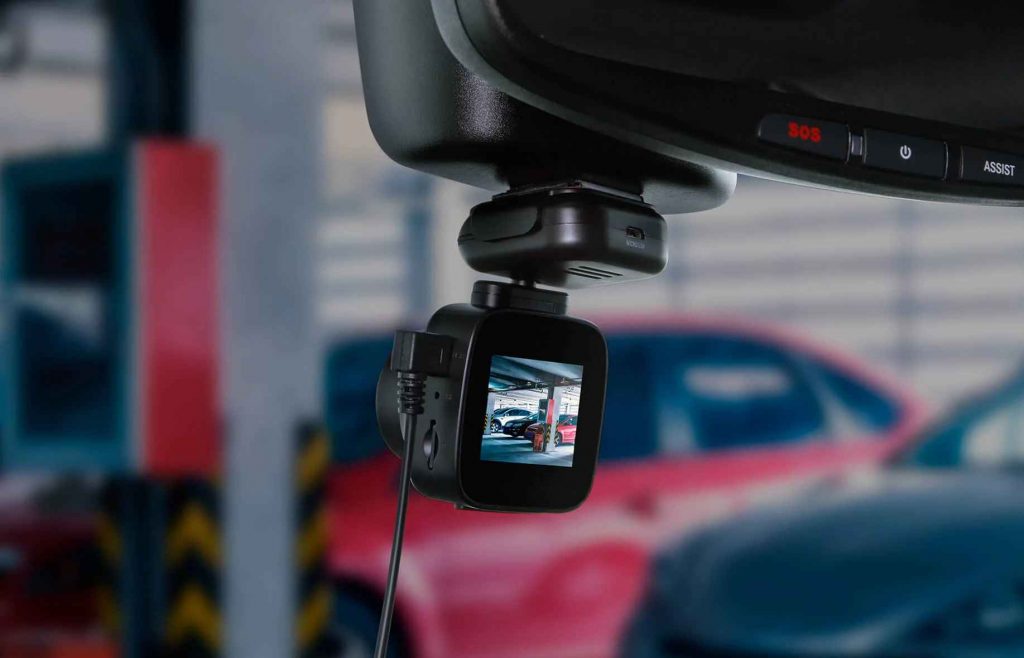 How Does Loop Recording Work on a Dash Cam
Since this invention is on the newer side, only a few people are fully aware of the dash camera's potential, such as the loop recording.
If you are one of those dash cam users still wondering how loop recording works on a dash cam, that is about to change today.
Namely, the most important function of loop recording is continuously recording video, even when the SD card is full. This is possible because when the SD card fills, the camera will continue recording by erasing the old footage. Efficient, right?
The Mechanism Behind the Loop Recording
So, how does loop recording work on a dash cam exactly? It is time to see the mechanism behind this impressive dash camera feature.
You must first know that each dash camera has a different storage space, meaning every camera model can hold a different amount of recorded footage.
Depending on the price and the advancement of the cameras, some can hold only about 30GB of footage, while others up to 120GB of footage.
Because of this, once that maximum amount of storage space is full, the camera will automatically start deleting the old unnecessary footage, thanks to the loop recording feature.
Can you protect particular footage from being deleted?
If you have a particular footage on the dash camera that you do not want to get deleted by the loop recording feature, all you will need to do is lock it. Using the lock option, you can secure all the relevant footage so that it stays safe and secure on your SD card.
Another thing you can do to ensure that particular footage will not get deleted is to transfer that recording to your computer or phone so that you have a copy of it in case something happens.
Additionally, as the newer dash cams can store footage only by using WiFi, you can seamlessly transfer any important footage to a cloud server and access it from everywhere and anytime you need.
Moreover, as most dash cameras come with the so-called G-sensor, if they detect any collision, accident, crash, or some similar incident, they will automatically lock that particular recording until you review it.
Read more: Can Dash Cam Work When Car Is Off?
What to Do If Your Dash Cam Doesn't Record Loops?
After you have learned about the loop recording on the dash cams, I am sure you will be excited to try this feature on your camera. But what if you can not activate it? Worry not, as I have a solution for that too.
Namely, as there are three most common causes why this feature might need to be fixed, we will be taking an in-depth look at all three.
Device setting
The first and most common reason why you might not be able to activate loop recording is because of some other device setting. You must ensure that your dash cam is programmed for loop recording and that the feature is indeed turned on.
Corrupted SD card
The next reason you might not be able to activate loop recording is a corrupted or improperly installed SD card. To fix this, you will need to ensure that the SD card is formatted for use in the camera and installed correctly.
The SD card is full of 'locked' videos
Finally, if you have constantly been locking videos, the SD card's memory might have simply filled, so it cannot store any more footage. To fix this, you can go through your locked videos and transfer them or erase them as you see fit.
Also read: How to Delete Dash Cam Recordings
Conclusion
How does loop recording work on a dash cam? After carefully reading this article, I hope you have learned how it works. Now you can try it on your dash cam too!