If you are on the lookout for a dash cam for your semi truck but unsure where to start looking from and which model to choose, you have come to the right place. In this article, you will be able to read what is the best dash cam for semi truck and how it can help you maximize your safety and security through the impeccable footage quality it offers.
In this study, you can read more about the importance of having a dash cam in your semi-truck.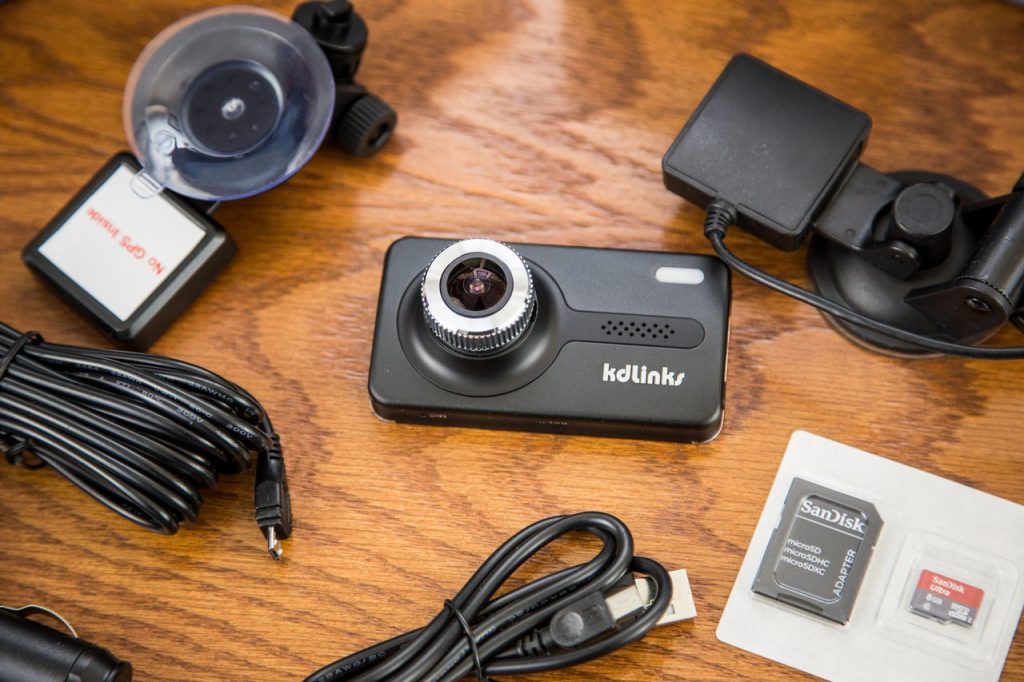 What Is the Best Dash Cam for Semi Truck?
After going through numerous dash cams to find what is the best dash cam for semi truck, I came across a particular one that immediately blew my mind. This dash cam immediately stood out from the rest thanks to its unique features, which are a must-have, especially for a dash cam that would get utilized in a semi-truck vehicle.
So, not to keep you in the dark anymore, I am talking about the KDLinks X1 dash cam. As this dash camera has everything to withstand the possible challenges when recording from a semi-truck, I could not resist but share this amazing cam with you.
In continuation of this article, you will be able to read more in detail about this dash cam's specifics, what makes it special, video quality, and much more.
Read more: What SD Card Is Needed for Dashboard Camera?
KDLinks X1 dash cam review
After sharing what is the best dash cam for semi truck, it is time we see why this camera is better than others and what makes it the ideal choice for everyone who drives a semi-truck regularly.
Video quality
The first and most important specification we will look at is the KDLinks X1 dash cam's video quality. As this feature is, understandably, of essential importance, I wanted to see whether it meets the criteria for being utilized in a semi-truck. I must say, I was not disappointed at all.
Namely, the KDLinks X1 dash cam comes with a maximum video resolution of 1920×1080 at 30 frames per second, which is fantastic and the exact video quality I have been looking for. Additionally, the video format comes in MOV and the photo format in JPG with photo quality and resolution of up to 12 megapixels.
Thanks to the wide angle lens of a 165-degree field of vision, this dash cam can capture almost everything that you can also see through your windscreen, which is what you want from a dash cam. You want the entire windscreen covered and what is in front of it, not only a portion of it.
Video quality in the daytime
The video quality during the daytime is pretty sharp, with clear details and visible license plates. The only thing is that the picture gets slightly distorted toward the frame because of the wide angle, but it is nothing to worry about, as the quality is still on point.
Video quality at nighttime
The video quality at nighttime is decent and fair, with well-captured details.
Audio
Unlike many other dash cams, this one comes with an option to record audio as well, which can be extremely helpful and useful in particular situations. The best thing is that you can turn this option on and off to use it only when necessary.
When does it start recording?
Another amazing feature this dash cam has is that the moment you turn on the ignition, the camera starts recording. You do not have to turn it on manually or adjust any settings and waste valuable time on that.
GPS
The KDLinks X1 comes with an integrated fast-locking GPS with included geo-tagging. Thanks to this feature, you can always check your route once you insert the SD card from the camera into your computer.
Also read: Do Dash Cameras Record All the Time?
Special features
Audio recording
Wide dynamic range (WDR) camera
Charging port
110 mAh battery
Benefits of owning the KDLinks X1 dash camera
With the KDLinks X1 dash cam, you can transfer all your recorded data to your computer by using the software specifically designed for the camera.
Thanks to the wide camera lens angle of a 165-degree field of vision, you get a better view of the road and therefore increased safety.
In case of emergency situations such as robberies or other incidents, it records what the driver can hear.
It performs very well, and it is durable during extreme weather conditions.